Some users of the polygraph technique refer to this technique as "lie detection". The polygraph is not a lie detector! Polygraph refers to two things namely "Poly-" meaning many, and "-graph" meaning to write. If it refers to the many writings the instrument makes what indicates whether or not someone is telling the truth. "Polygraph" in the sense in which it is normally used refers to two terms, namely the technique applied and secondly the instrument (LAFAYETTE LX 4000) used for testing. As the majority of lie detector examinations performed in South Africa, the United States of America and Canada yield results of non-deception it should rather be called a Truth Detector" instead of "Lie Detector".
"Graph" in the word means the graphical display of tracings representing functions of the body when an individual is answering a question. This means it is an instrument that is used to measure and record certain responses from the body, when asking question to indicate whether or not he or she is telling the truth. These responses happen whether or not the instrument is attached or not. When there is a measure of fear created by the question to which a person is responding, the responses that are recorded are produced in the examinee. Such fear may relate to imprisonment and loss of position etc. The fact that it is a forensic technique means it may be used as scientific evidence in hearings or in court trials.
When a group of people in a company are suspected in criminal acts or deception which has occurred, normally one or possibly a minor portion of employees are involved in the act of dishonesty. This is seen as collusion. So it is not surprising that few (10% – 20%) who have been perpetrating the crime which causes a number of innocent people to be under suspicion. This is typically how criminals try to hide! But innocent and honest staff has no problem helping employers fight crime and therefore are without exception willing to be tested with the polygraph instrument.
SEEKING THE TRUTH
A polygraph test can be used as an investigative tool to detect dishonesty and innocence, to determine who may be implicated and to identify those who may be involved. Polygraph shortens the investigative process, saving time and money. The strength of a polygraph examination has proven to be its utility as a valuable tool in on-going investigations.
The purpose of a professional polygraph examination is to verify the truth of a specific statement. Polygraph testing should be administered in a low profile, friendly and non-accusatory interview process. The goal being ULTIMATE ACCURACY our discretion and professionalism can be relied on for excellent results. Related services include applicant screening and other internal security programs. (General Accuracy between 90% and 98%.)
The polygraph is not a 100% accurate.
Please Note: Legally Nobody can be forced to undergo a Polygraph Examination. The examination is done on a voluntary basis. However most Corporate Companies, Law Enforcement and Security companies has added an Employment clause in their Employment contracts, which indicates that the employee can be subjected to a Polygraph Examination on a periodic basis or should a specific incident arise. Failure to comply with the instruction would imply a breach of contract and can lead to Disciplinary action being taken against the employee.
THE EXAMINER
The examiner, Mr Theo Hollamby has successfully completed the requirements of The Professional Examiner Training Program for Psycho-physiological Detection of Deception by the American International Institute of Polygraph. (Further advanced training courses were completed.)
This qualification, which is internationally accepted, enables him to conduct the necessary interviews and tests that will give scientific results to aid in establishing guilt or innocence. He was a member of the South African Professional Polygraph Association (SAPPA), who is affiliated to the American Polygraph Association (APA) up until his departure from South Africa and is currently still a member in good standing with the British European Polygraph Association (BEPA), the American Polygraph Association and South African Truth Verification Council (SATVC).

Theo had 20 years' experience in the South African Police Force, where he attained the position of Detective Inspector at the Organized Crime Department and amongst other valuable knowledge and skills gained, he specialised in Undercover/Covert Investigations, Commercial Cross Border Crime and Crime Syndicate investigation. He is currently a Licensed Private Investigator and Security Consultant in British Columbia.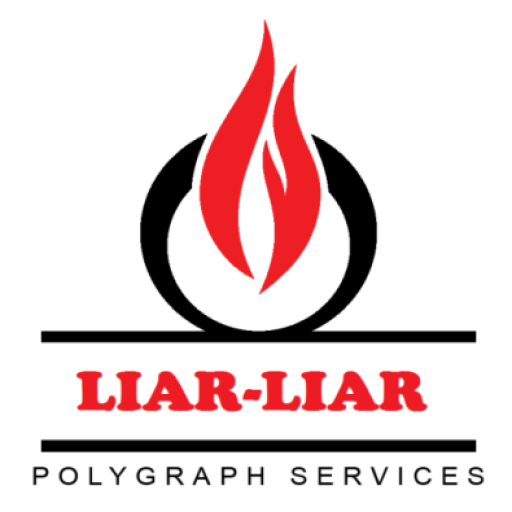 LIAR-LIAR Polygraph Services was established in South Africa in 2006 (NYANE POLYGRAPH SERVICES) and was regarded as one of a few professional and highly regarded polygraph companies in South Africa with numerous clients ranging from private individuals to major Corporations, Law Enforcement Agencies, numerous Private Investigator and Private Security Companies as well as retailers. Theo emigrated from South Africa to Canada in 2010 to further his career in the Polygraph and Investigation field. (He has conducted over 3000 Polygraph Examinations to date.)
THE POLYGRAPH EXAMINATION
Do not compare a Polygraph Examination with any TV episodes or movies. Our aim is Ultimate Accuracy and a Professional Service with any request in conducting a Polygraph Examination.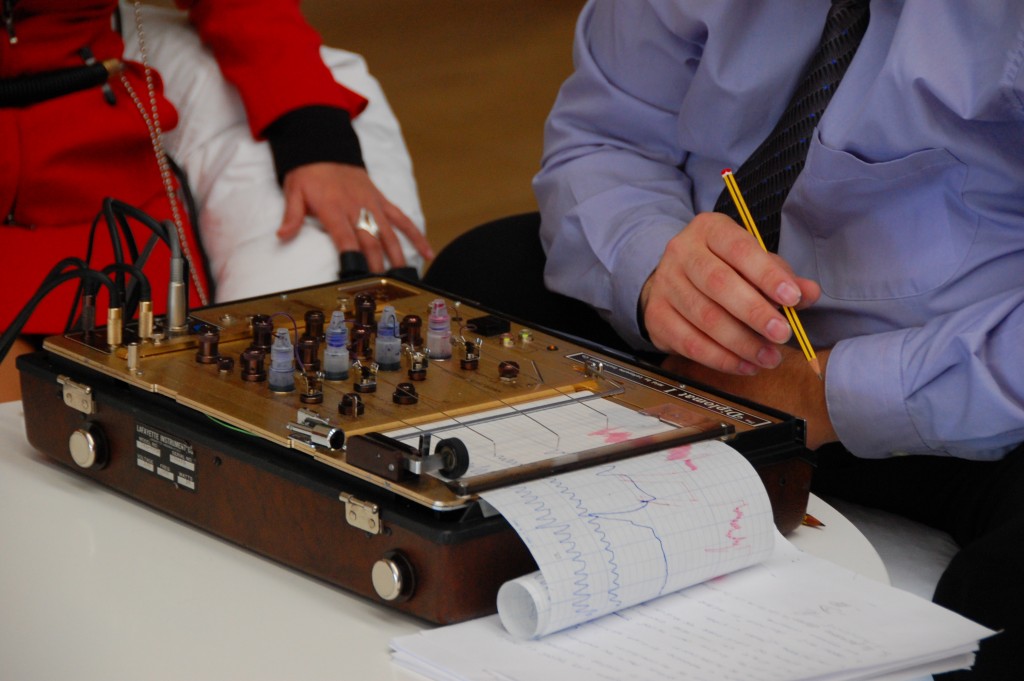 Some Points to keep in mind before you want a Polygraph Examination Conducted:
A polygraph Examination is more accurate when conducting a Specific Issues Exam.
There is different Polygraph Questioning Techniques. (Some more accurate than others)
Techniques can include more questions than generally asked, but will affect the accuracy of the examination. (Generally only used when there is Multiple Issues on hand to be tested for. Example: Pre-Employment Issues. )
For more accurate results we use techniques with generally 4 Relevant questions or less.
4 Questions may not seem like a lot, but generally the Examiner can bring 20 questions down to 4, which will answer all your specific questions.
More questions will be added for a reason by the examiner with certain techniques.
All questions will be reviewed with the Examinee prior to the examination. (There are no surprise questions)
The question will be asked to the Examinee a minimum of 3 times up to a maximum of 6 times.
All question sets will be added together for a numerical score to see if the Examinee was deceptive or not.
All exams are based on concrete issues and can therefore not assist in emotional subjective issues. (Example: Is he or she still in love with me?)
If the examinee fails on one Relevant Question he/she will fail the whole Examination. (When an Examinee is more worried about one relevant question and fails that, it does not mean that he/she was not deceptive on the other relevant questions…. Just more worried about that specific question.)
The Examination will take approximately an Hour and a Half.
Prepare for the Exam:
This is not a test/exam that you can practice for…Just be honest.
DO NOT attend the exam under the influence of narcotic substances. (Payment will be lost.)
DO NOT be accompanied by persons under the influence. (Payment will be lost.)
Payment is to be made before the exam. (Email Transfer)
Should you have ANY further questions regarding the use of the Polygraph Instrument, please feel free to contact the Examiner directly.
HOW TO ENGAGE OUR SERVICES
To book a Polygraph Examination is an extremely simple process.
Once you decide to use our services, we will require some information from the client in order for the Examination to be conducted. The reason for conducting the Examination and where you want the Examination conducted.
The Venue for the polygraph testing is according to the client's requirements. Tests can be done at your Own Offices/Private Residence or an office in Vancouver or in your area can be arranged by the client. (Travel costs will be discussed.)  Should it be requested that the venue be arranged by us, the price will be added to the said Examination fee. (The venue should be in a private quiet office, with a Table, Three chairs and an Electrical power point.)
The test consists of a Pre-Test Interview, the actual Test and the Post-Test interview.
A Time allocation of approximately 1 hour 30 minutes to 3 hours per test.
THE COSTS
Our fees are determined by the complexity and examination type performed for the client.
Please bear in mind that shortcuts in procedure will only benefit the polygraph practitioner. Both the client and the examinee may be jeopardized as result of this! To obtain specific costs please do not hesitate to contact the administration of the company for a free initial telephonic consultation. Other costs may include traveling, boarding and lodging if it applies.
For General Tariffs of services please see attached document. (Please note that this is a guideline Tariffs. Infidelity/Sexual misconduct Examinations will be negotiated.)